Quality Workmanship & Service
Roger Tiffany Limited is a family-run contracting and housebuilding firm who combine 50 years of traditional craft experience with professional project management to deliver high-quality projects typically in the residential sector, but also in the educational and light-civils fields.
We advocate timber-framed construction in various forms, including log-cabin, and now manufacture our own garden rooms.
We aim to work closely with our clients and design team at all stages and always demonstrate value for money. We embrace a non-adversarial approach, preferring to work closely, time after time, with both our clients and trade contract partners. We respect the local environments in which we work and will look to offer eco-friendly/environmentally sensitive/green solutions wherever we can.
Our History
Roger apprenticed at the age of 18 as a stone mason with a local contractor, Norman Chapman. He took over 10 years later when Norman retired in 1970, keeping the name initially but then changing it to Roger Tiffany Ltd in 1979.
The Company outgrew its village "yard" in Embsay in the early 90′s and was the first occupier on the new Sidings Business Park in Skipton, today`s HQ.
Roger's son James joined the company over 15 years ago, bringing his own areas of expertise and experience to the company.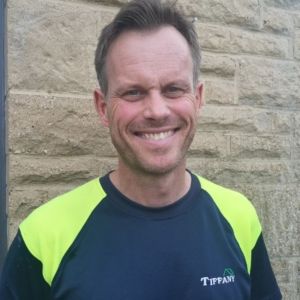 James studied Construction Management and has 10 years of major contracting experience. James worked on a number of design and build projects across various sectors, before working extensively on PFI projects, from inception through to design and construction, to handover to building operators. He now enjoys using this varied experience to improve the services we offer at all stages.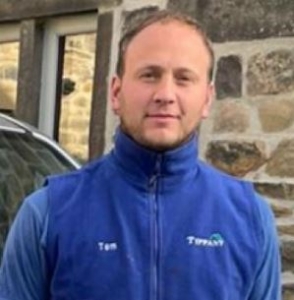 Thomas Mountain, BSc Hons (MCIOB) joined us at the beginning of 2017 as a Project Manager. Thomas worked for a large contractor in the London area since he graduated in Construction Management. He gives us excellent Project Management skills, and knowledge of a wide variety of construction techniques, and leads our larger contracting projects.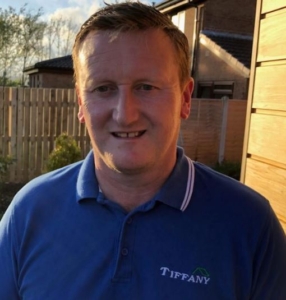 Peter Simpson also joined the company at the beginning of 2017 as Joinery Foreman. Peter ran his own joinery business, and working for us as a SubContractor for many years, knows our business well. Working directly enables us to offer our existing clients an improved service, and also gives us more experience of the timber-frame markets we move into.
The remainder of our workforce are local tradesmen (some of whom have been with the company for over 25 years), groundworkers and apprentices, with Groundworks Foreman, Ralph Massey having over 40 years loyal service !!